Route 66 Side Trip

Flagstaff West Entrance...
Then ...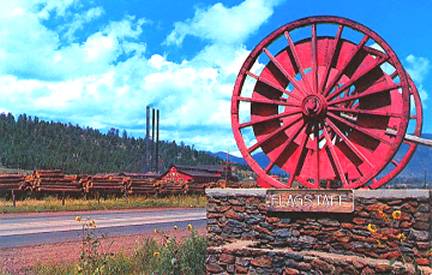 postcard courtesy Jeff Jensen

1950s postcard showing the west entrance to Flagstaff on old Route 66. Notice the Saginaw & Manistee Lumber Mill in the background.
and Now...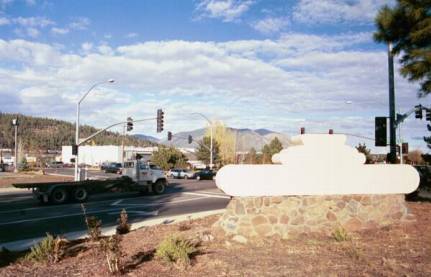 Flagstaff Route 66 west entrance November 8, 2001. The sign pictured is the backside of the Woodlands Village sign taken from the parking lot of the Home Depot. The Saginaw & Manistee mill is now gone having been accidentally burned down by the Flagstaff High class of '60 in a graduation celebration gone horribly awry...
---
©(2001) GRandall Web Design Service