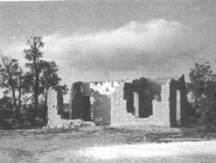 Adobe ruin, Silver Lake 1990
Silver Lake, California
Only a cemetery and a mound of crumbling adobe attest to the fact that Silver Lake ever existed. The Tonopah and Tidewater Railroad brought this town to life in 1906 when it completed its rails across the dry lake bed that gave the town its name. With its post office, saloons, and depot with telegraph office, Silver Lake was a growing metropolis of about a hundred hearty souls in 1907. The town began a rapid decline in the 1920's, the post office was transfered to nearby Baker in 1933, and the T&TW Railroad ceased service in 1940.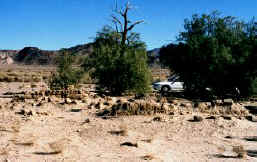 Adobe ruin, Silver Lake 2000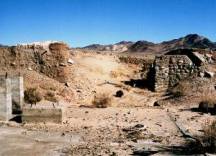 Mill foundations at Silver Lake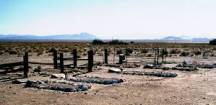 The residents of Silver Lake sleep peacefully now.